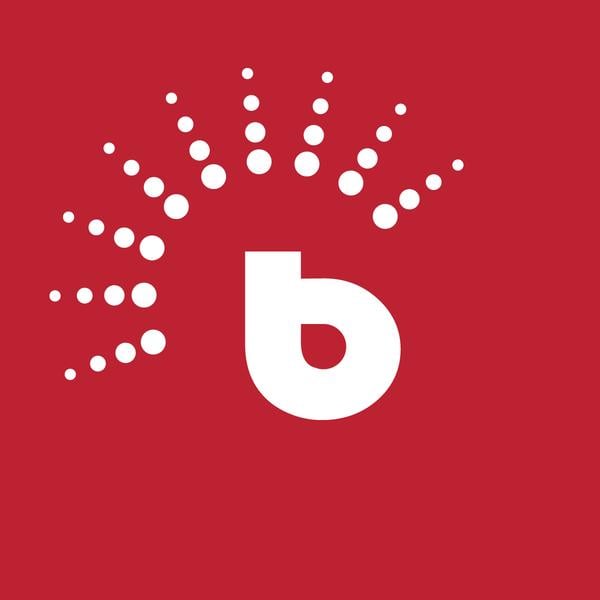 Brand Executive – 2nd Channel business
Job Summary
The role holder is expected to deliver the overall Marketing & Communication objective of enhancing brand visibility and upholding/promoting a positive organizational brand image & reputation.
Minimum Qualification:

Diploma

Experience Level:

Mid level

Experience Length:

4 years
Job Description/Requirements
Brand Executive – 2ND Channel Business
1. JOB INFORMATION 
Job Title:                         Division:         Department: Section
Brand Executive – 2nd Channel business Marketing Marketing Marketing
Reports to:         Workstation: 
Marketing Manager Head Office
Direct Reports: Indirect Reports:
N/A                 N/A
2. JOB PURPOSE 
The purpose of the job is to implement the CFAO Motors Kenya, 2nd channel marketing strategy through development of annual marketing action plans, execution of the plans, monitoring efficiency and effectiveness, and drive the achievement of agreed targets, aligned to the organizational overall business strategy.
The role holder is expected to deliver the overall Marketing & Communication objective of enhancing brand visibility and upholding/promoting a positive organizational brand image & reputation.  They will achieve this by leading the development and execution of all the 2nd Channel brand plans and marketing initiatives within CFAO Motors Kenya.
These brand plans are developed in collaboration with the Business Unit heads, and make use of all marketing touch points including but not limited to ATL, BTL, Digital, Experiential and events, and are aimed at creating awareness and uptake of the existing and/or new products and services, in order to deliver on the organisation's growth strategy and overall Business unit objectives. 
The role holder is a brand champion, and is responsible for cascading and managing the brand guidelines as they are applied across the different marketing and communications engagements, to ensure a strong and consistent brand is delivered at all times.
The role holder is also responsible for tracking and monitoring the overall brand health and brand equity, as well as the implementation of Brand Health Measurement programs in order to establish market perceptions/insights and level of affinity for the brand. 
The role holder is responsible for developing brand reports related to all marketing activities, as well as developing competitor reports to inform business on current and future trends that may impact the business.
The role holder is also responsible for management and tracking of all the marketing merchandise, distribution and recording keeping of all marketing branding material and merchandise as well as distribution of the same across the branch network and the relevant departments.  This includes and is not limited to developing and rolling out a merchandise recording, tracking and distribution process that will ensure accurate monitoring and recording of merchandise received and issued to different departments, tracking minimum order levels of merchandise and re-ordering as and when required, in a timely manner.
The role holder is also responsible for managing marketing budgets, monitoring and reporting on a monthly basis to finance and marketing manager
3. MAIN RESPONSIBILITIES OF THE JOB 
a) Develop annual brand plans and Implement approved marketing initiatives for different products in CFAO Motors kenya, (2nd channel – Winpart, Autofast and Automark) together with respective teams in line with the overall strategic objectives of the company to facilitate achievement of sales targets for the brands. 
b) Act as a strategic business partner to the respective Business units, aligning on their strategic initiatives, offering marketing direction and support, ensuring their objectives are met within budget and efficiently, with demonstrated Return on Investment (ROI)
c) Develop and implement the annual marketing brand plans in collaboration with the Business Unit heads, to drive their strategic objectives and aligned to the overall Organisational objectives
d) In collaboration with Business Unit heads, develop, track and monitor annual marketing budget for different brands to ensure the allocation of sufficient funds for successful implementation of the marketing initiatives. 
e) Monitor, control and reporting on the utilization of the marketing budget in order to support efficiency in the management of costs at CFAO Motors Kenya
f) Financial acumen with strong capabilities around financial analysis, reporting and interpretation of business numbers to inform business strategic initiatives and drive marketing decisions
g) In charge of all digital assets for CFAO Motors Kenya including and not limited to websites, digital and social assets both internally and externally and responsible for managing 3rd parties in charge of managements of said assets to drive marketing strategic objectives and brand building for CFAO Motors Kenya
h) Initiate implementation of brand surveys as well as market intelligence, research and surveys to ensure relevant and up to date customer and industry information to inform business and marketing initiatives. 
i) Act as a Brand owner, by entrenching the brand guidelines internally and externally and ensuring brand standards are maintained at all times across Above the Line (ATL), Below the Line (BTL), digital and experiential touch points
j) Working closely with the Marketing Manager, in charge of planning, preparation and execution of all brand building initiatives for CFAO Motors Kenya
k) In charge of Quarterly reviews of the marketing plans and preparation of quarterly competitor reports to ensure the plans are aligned with the corporate CFAO Motors Kenya marketing strategy and responding to current consumer needs and market insights
j) In collaboration with the Marketing Manager, ensuring onboarding and management of the agency relationships, as well as monitoring performance against set scope of work, with period reviews and reporting in adherence to contractual agreements. 
k) In charge of building a strong digital brand for 2nd channel brands (Winpart, Autofast, Automark), in collaboration with Marketing Manager and external agency partners, to drive top of mind awareness for CFAO Motors brand and all products within the business in support of the overall business strategic objectives.
4. KNOWLEDGE, SKILLS AND EXPERIENCE
Minimum level of academic and professional qualification required to perform effectively in the role
• Bachelor's Degree in Marketing or relevant field from a recognized institution
• Post graduate Diploma in marketing 
• CIM qualifications or digital marketing certifications a plus
Minimum level of experience required to perform effectively in the role
• Minimum 4 years of working experience in a relevant field from a reputable organization
• Computer literacy
• Demonstrate strong management and organizational skills, ability to plan, manage and execute multiple projects in a seamless and timely manner, with minimal supervision
• Background in automotive industry a plus
• Demonstrable strong project management and organizational skills, ability to initiate projects, plan and execute seamlessly, working cross functionally with minimal supervision.
• Excellent reporting skills
• Good financial acumen
5. WORKING RELATIONSHIPS
Internal customers 
a) All related 3S + Corporate Teams in CFAO Motors Kenya
b) Brand Leads (Toyota, Yamaha, Automark, Autofast and Winpart)
c) Network
External Customers 
a) Marketing Agencies (Creative, Digital, PR)
b) Media Partners
c) Banks
d) Other partners or suppliers for marketing initiatives and sponsorship
e) Customers
6. COMPETENCIES
Technical
a) Good knowledge of Marketing and brand planning, PR, communications or advertising 
b) Automotive industry awareness 
c) Digital marketing competency – Good knowledge of digital marketing 
d) Strong budgeting and financial reporting 
e) Knowledge of relevant legislation and its impact to the automotive industry 
Functional 
a) Creative and innovative thinker
b) Report writing skills
c) Presentation and communication skills
d) Project management
e) Excellent interpersonal skills and relationship Management capability
f) Good Negotiation skills
g) Research skills
h) Highly organized and strong executor
i) Excellent Powerpoint and Presentation skills
j) Excellent communication skills
Behavioral
a) Strategic agility and positive attitude towards change
b) Self starter/ self driven 
c) Analytical and numerical skills
d) Professionalism – maintain a professional approach based on ethics and CFAO values
e) Integrity, honesty and ethics – Maintain ethical practices and integrity to ensure CFAO is not exposed to reputational risk
f) Strong interpersonal skills and Conflict management
g) Strong Communication skills
h) Customer orientation – is customer focused striking a solid balance between external and internal customer orientation
i) Resilience – can withstand strategic and operational challenges
j) Emotional intelligence – manages emotions in a mature and composed manner as expected of a leader
Important Safety Tips
Do not make any payment without confirming with the BrighterMonday Customer Support Team.
If you think this advert is not genuine, please report it via the Report Job link below.
Report Job