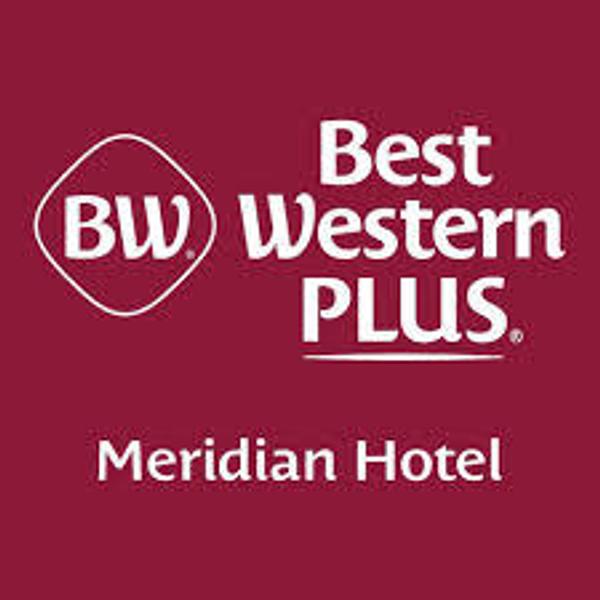 Job Summary
Responsible for assisting the Front Office Manager in leading and managing all sections of the Front Office Department in order to ensure the highest standards by ensuring that Team Members are prepared and well-informed to deliver to Guests an exceptional experience from check-in through check-out
Minimum Qualification:

Unspecified

Experience Level:

Mid level

Experience Length:

3 years
Job Description/Requirements
JOB DESCRIPTION FM-09C-BWPMH-IMS-HRD
Department: FRONT OFFICE
Title: DUTY MANAGER
Reporting to: Front Office Manager
Subordinates: Front Office Supervisor, Reservations Agent, Receptionist, Guest Relations Officer, Porter, Driver
Role Statement Purpose: Responsible for assisting the Front Office Manager in leading and managing all sections of the Front Office Department in order to ensure the highest standards by ensuring that Team Members are prepared and well-informed to deliver to Guests an exceptional experience from check-in through check-out. Duty Manager is also responsible for managing the first and last impressions of our Guests.

ACCOUNTABILITIES
Supervise the activities and the service levels of the Front Desk, Concierge/Porters.
Monitors the Front Office employees to make sure all guests receive prompt and personal recognition
Promote the basic habits of smiling, greeting guest by name and thanking guests.
To ensure that check-in procedures are strictly adhered to and that the correct guest details and charge out details are obtained from each guest.
Oversee the VIP guest process including, but not limited to, reviewing VIP reservations, inspecting cleanliness/ amenities in VIP rooms and ensuring smooth check-in/check-out
To ensure that all charges are correctly entered on the guest`s bill and that this is up to date at all times.
To ensure that accounts are balanced daily by checking and approving all cashiering paperwork and supervising shift take-over and hand-over procedures.
Co-ordinate with the Housekeeping and Reservations departments, for all arrivals at the hotel, to ensure that they are handled in an efficient and hospitable manner 
Assist in monitoring of front office financial operations and ensure front office compliance with accounting controls and procedures.
To ensure that luggage is delivered to and collected from rooms speedily.
 To ensure that enquiries, messages & bookings are dealt with courteously and efficiently.
Assist in development, implementation and monitoring of daily, weekly, monthly, and annual department-wide budgets and forecasts.
Review correspondence from guests and incident logs; direct staff according to information obtained.
Resolve guest dissatisfaction by investigating, evaluating, and settling of complaints; following up with guests; personally, resolving difficult situations 
Prepare and conduct briefings/meetings.
Ensure sufficient front office supplies at all times
Conduct daily pre-shifts to communicate activities and /or special information/resolve issues/train staff.
Communicate through pre-shift logs, emails and departmental meetings all pertinent information for the respective shift and areas of operation
During check in and check-out meet and greet guests who may be waiting, offer immediate assistance to avoid any delays so as to ensure the highest standards of guest care and attention
Ensures all records and documents are maintained as per standards laid down by the management
To control group and individual reservations to ensure maximum occupancy
Assist in the daily maintenance of room inventory status to achieve optimal levels of revenues while maintaining high levels of guest expectations.
To ensure that luggage is delivered to and collected from rooms speedily.
To ensure that enquiries, messages & bookings are dealt with courteously and efficiently.
Co-ordinate the preparation of duty rosters and ensure all shift are manned in relation to amount of work
To ensure that at all time, all staff in the department are correctly and smartly dressed as per grooming standards.
To ensure that all Front of House areas are clean and tidy at all times.
To ensure that newspapers and parcels are delivered to rooms without delay.
To ensure that incoming and outgoing telephone calls are handled promptly and courteously
To carry out systematic checks of all Front of House areas for maintenance requirements, repairs or refurbishing, ensuring that these are actioned without delay.
To hold regular performance appraisals with all junior staff, identifying areas for development and training needs and ensuring that this training is affected.
Ensure team members have current knowledge of hotel products, services, facilities, events, pricing and policies and knowledge of the local area and events
To carry out or ensure that regular On-the-Job training is taking place to agreed standards.
Assist in monitoring and developing team member performance to include, but not limited to, providing supervision, conducting counselling and evaluations and delivering recognition and reward
Assist in the recruitment and interviewing of team members
Assist with up-selling techniques to promote hotel services and facilities to maximize room occupancy and overall revenue
Acts as the manager on duty in the hotel when senior managers are not available.
Responsible for the proper functioning and revenue generation of the business 
Responsible for the travel desk team in terms of guest transfers, billing, vehicle maintenance and proper co-ordination between the front desk team and the travel desk team
To maintain constant check of service offered to guests to assure continuing expected standard of hotels standard operating procedures.
To ensure constant follow-up on guest history.
To send out periodic statistical data to the concerned departments
Co-ordinate the preparation of duty rosters and ensure all shift are manned in relation to amount of work
To detect and take action when service or equipment is mall functioning in the department.
To ensure the completion and follow-up of new and pending maintenance work in front office department
To comply with the stipulated house rules
To comply with any statutory and legal requirement for fire, licensing, health and safety.
KEY PERFORMANCE INDICATORS.
Customer Satisfaction
Customer retention
Urgency in handling guest queries
Effectiveness in leading the subordinates.
KNOWLEDGE, SKILLS & EXPERIENCE
Minimum 3-5 years of supervision/management experience. 
Prior FO supervision / management experience highly desirable
Superior customer service skills. 
Sound understanding of Hotel operations. 
Proven leadership skills. 
Excellent interpersonal and communication skills. 
Strong written communication and report writing skills. 
Strong problem solving, time management and cash management skills. 
KEY COMPETENCIES
Communication   – The ability to communicate clearly and persuasively, orally or in writing
Team orientation – ability to work cooperatively with other members of the team (HODs) with a full understanding of the role to be played as a team member
Quality focus –Focus on delivering quality and continuous improvement
Interpersonal Skills – Ability to create and maintain open constructive relationships with others, respond helpfully to their enquiries and to be sensitive to their situations
Influence and Persuasion - Ability to convince others to agree on or to take a course of action
Leadership – Capacity to inspire individuals to give of their best to achieve the desired results
Customer Focus – Looking after the interests of the hotel guests and ensuring that their wants, needs and expectations are met/exceeded. 
Business awareness – Capacity to understand the business needs and priorities of the organization and the capacity to identify and explore business opportunities
Important Safety Tips
Do not make any payment without confirming with the BrighterMonday Customer Support Team.
If you think this advert is not genuine, please report it via the Report Job link below.
Report Job
Get Insured through mTek Services
You can explore medical and personal accident insurance covers conveniently. Compare pricing from various insurance companies, save, and budget
Get Insured