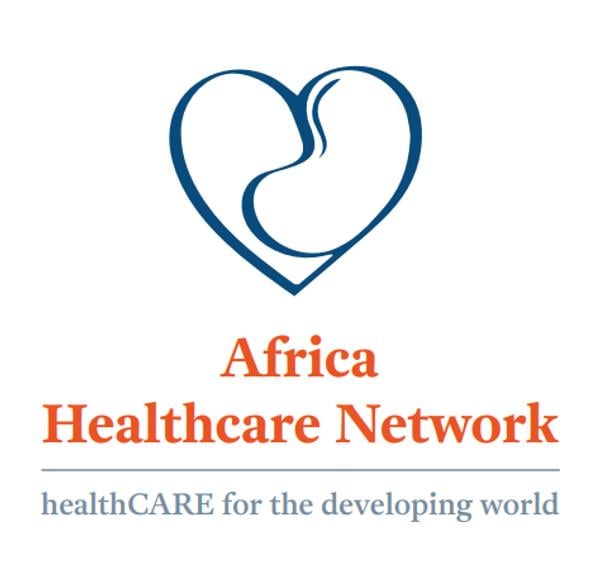 Regional Head Nurse (RHN)
Job Summary
The purpose for this role of the Regional Head Nurse (RHN) is to oversee their allocated region to ensure the provision of quality nursing care, ongoing capacity and leadership development, driving initiatives to increase positive patient outcomes and general clinical oversight.
Minimum Qualification:

Diploma

Experience Level:

Senior level

Experience Length:

3 years
Job Description/Requirements
REPORTS TO: REGIONAL OPERATIONS DIRECTOR/MANAGER
LOCATION: COUNTRY
AVAILABLE OPENINGS: 2

Job Summary:
Africa Healthcare Network, the largest dialysis service provider in East Africa is seeking to hire a Regional Head Nurse for its dialysis units in Kenya (Nairobi, Coast, Central, Western, Rift Valley, and Mt. Kenya Regions.

Job Description:
Africa Healthcare Network (AHN) is building the first dialysis chain across East Africa, providing high-quality, life-saving dialysis at an affordable cost to both the local patient population and patients from neighboring countries, which do not have centers of their own. AHN brings world-class technical expertise combined with developing world practical operating experience to a region in dire need of quality dialysis treatment. In North America, over 97% of patients requiring treatment for kidney disease receive care; in East Africa, less than 5% receive care. AHN's goal is to increase access to high quality care at a lower cost to patients, delivered through a sustainable business model. AHN is currently operating in Rwanda, Tanzania, Kenya and will be expanding to West Africa.

The purpose for this role of the Regional Head Nurse (RHN) is to oversee their allocated region to ensure the provision of quality nursing care, ongoing capacity and leadership development, driving initiatives to increase positive patient outcomes and general clinical oversight.

The role reports into the Regional Operations Director (ROD). The RHN is responsible and accountable for the quality of nursing care provided at their allocated Centres.

Scope of The Role:
• Management & Leadership
• Clinical Nursing Oversight
• Continuous Quality Improvement
• Education & Training

KEY RESPONSIBILITIES:

Management & Leadership:
• Work with the Regional Operations Director/Manager to oversee the Nursing teams in their region – working to achieve the gold standard of nursing care
• Work with the Regional Operations Director/Manager and Center Heads within allocated centres to develop both short and long-term nursing goals
• Advocated for best practice care at all times, ensuring that a patient-first mentality is embraced by all center staff within allocated zones
• Work with HR to support recruitment and onboarding processes for clinical nursing teams in the region
• Support the coordination and implementation of nursing biannual performance evaluations
• Provide guidance for incident review and management at the center level, including documentation of incidents, flagging to the Regional Operations Director, coordinating Morbidity and Mortality Meetings
• Work with Center Heads and Head Nurses at allocated centers to ensure the following:
o Continued implementation of TPC
o Continued implementation of Nurse Unit Responsibilities
o Implementation of quality initiatives
o Adherence to policies and procedures
o Complete and correct documentation across the board

Clinical Nursing Oversight:
• Ensure centers within region are compliant with all laws, regulations and practice guidelines as it pertains to dialysis and general nursing standards
o Including ensuring all licenses are up to date, all standardized reporting is followed, national guidelines are available and adhered to in the center
• Work with Regional Operations Director/Manager, Center Heads and Senior Clinical Team members to ensure holistic healthcare provision for patients, through collaboration with multidisciplinary team members, engagement with hospital partners, and ensuring visits from allied healthcare workers i.e Social Workers, Nutritionists
• Ensure centre staff promote a collaborative, empowering and unified work environment
• Lead the implementation of nursing initiatives at the centers
• Monitor Daily Clinical reports, ensuring proper documentation of issues as well as correct follow-up as required from the nursing teams on the ground
• Oversight and engagement with Weekly Report from Head Nurses, pertaining to TPC and Nurse Unit responsibilities
• Conduct clinical nursing surveillance in centers using IPC tools
• Develop and implement action plans for center-level nursing teams in collaboration with Regional Operations Director, Center Head and Own center-level Nursing Action items (with Head Nurses) from Major Clinical Audits (in collaboration with Clinical Operations)
o Attend departmental Action Items meetings with ClinOps and report on status
• Provide Nursing mentorship to lead nurses in centers

Continuous Quality Improvement:
• Participate in organization CQI activities, including (but not limited to) the implementation and oversight of TPC and Unit Responsibilities in allocated centers
• Monitor and report on Nursing initiatives
• Engagement and ownership of center level KPIs, especially those that pertaining to nursing care
• Identify issue areas/gaps that require policy/procedure development and implementation and collaborate with the ROD and Head of Clinical Excellence

Education & Training:
• Identify training needs within the units, flag to Training Department in country
• Ensure understanding and adherence to Clinical Nursing Policies
o Including New Policy training at the centre level
o Providing feedback during policy development process
• Ensure that center level CNE is being conducted on a weekly basis and that resources are available and ensure attendance to CNE webinars
• Promote an environment where learning is supported and opportunities for development are encouraged
• Drive center level training/learning initiatives with the Training Team
• Ensure that Clinical Skills Certification (e.g. AVF Cannulation) is ongoing and up-to-date, including coordinating annual reviews with Clinical Operations.
• Coordinate Patient Education sessions at the Centre Level

Other tasks as required.
Supervisory Responsibilities (Direct Reports):
N/A

Desired Competencies:
• Degree/ Diploma in Nursing with active license in country of residence, required. Specialization in dialysis, critical care or ICU nursing an added advantage
• 2-3 Years' Experience
• Strong understanding of Nursing regulations in Kenya, including an in-depth understanding of Nursing code of Ethics
• Patient-centered attitude
• A critical thinker with strong problem-solving skills
• Experience conceiving, planning and executing complex programs or projects with verifiable results - specifically teaching
• Strong work ethic and flexibility, respectful of local norms and culture, ability to work with humility and urgency
• Management Experience is an added advantage
• Willing to travel 75% of the time
• Passion for AHN's Mission
• Higher Diploma in Nephrology
Important Safety Tips
Do not make any payment without confirming with the BrighterMonday Customer Support Team.
If you think this advert is not genuine, please report it via the Report Job link below.
Report Job
Get Insured through mTek Services
You can explore medical and personal accident insurance covers conveniently. Compare pricing from various insurance companies, save, and budget
Get Insured