The BrighterMonday Kenya Salary Report 2020
Discover what professionals earn, across the major job roles, experience levels and key industries.
Help us gather more salary insights below.

We have a product mix designed to get you the best matching candidates.
Create a profile and update it, so we can match you with the best companies.
to the latest research, reports and insight pieces from the BrighterMonday research team.
The 'Best 100 Companies to Work For in Kenya' Report 2019
This report not only features the nation's most prestigious companies from various industries, as voted by Kenyans but also serves as a staple benchmark for all prospective employees to assess the key characteristics that make companies top of mind for current and future employees.

In addition, the report also provides comprehensive invaluable market insights which can be used to inspire changes towards a better workplace for both employers and employees.
Millennials and the Digital Marketplace:
How to keep Millennials Productive in the Workplace.

Millennials now occupy a larger portion of the workplace, and in today's age it is essential for employers to create an employee-centric culture that fosters productivity amongst this expanding demographic.
This whitepaper explores the factors that are necessary to ensure optimum productivity amongst millennials, detailing the importance of each and illustrating how employers can implement them.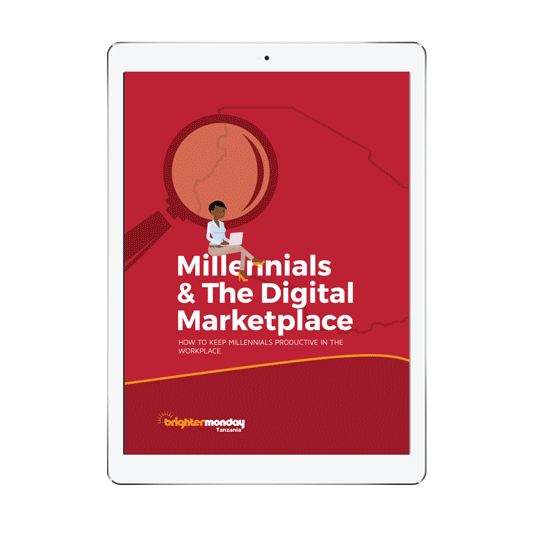 BrighterMonday reviewed the best employers in Kenya to provide a comprehensive rating of employee satisfaction. The first-ever "Best 100 Companies To Work for" focuses on identifying, recognizing and celebrating the top employers in Kenya as rated by employees and other professionals.
Best 100 Companies to Work for Report 2018