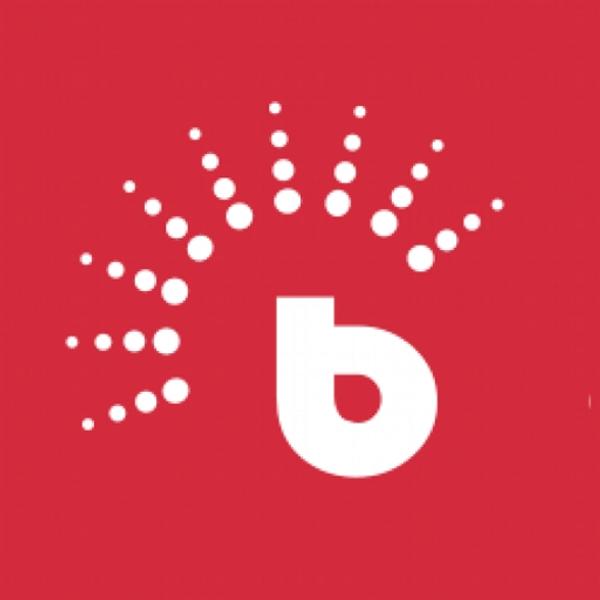 Commercial Manager (Sales & Marketing Manager) - Based in Uganda
Job Summary
Formulate and Execute Export Sales & Marketing Plans to ensure that the Company consistently achieves it's growth targets and Profitability projections.
Minimum Qualification:

Bachelor

Experience Level:

Senior level

Experience Length:

10 years
Job Description/Requirements
ROLE   
Commercial Manager - Exports
REPORTING TO
Country CEO   
DEPARTMENT
Sales & Marketing   
LOCATION
Uganda

COMPANY VISION: To be the LION of the Plastics Industry in Africa

COMPANY MISSION: To achieve our vision we will
1.    Build a Best in Class Company with A-Players who live our Core Values, apply Lean Excellence in all Processes, invest in Market Leading Technology, practice Great Governance
2.    Become a Market Share Profit Leader with a Focus on Creating More Value for Customers, Fanatical Customer Relationships & Market Leading Product Innovation; and Focus on Market Share of Profit & Cash Flow, not just Sales & Tonnage
3.    Reach Customers Across Africa by Building a Strategic Network of Manufacturing Hubs & Partner Spokes to serve customers across Africa; and Becoming an Export Oriented Business with Strong Local Presence in each Country

Overall Job Purpose
Formulate and Execute Export Sales & Marketing Plans to ensure that the Company consistently achieves it's growth targets and Profitability projections.
To primarily focus on export markets of Uganda, Rwanda, DRC, Tanzania, Malawi, Zambia & Mozambique

Role Description   

1.Commercial Strategy:
●    Design, implement and optimize Export Sales & Marketing Strategy in line with the overall business goals.
●    Maintain and develop key relationships within the Export B to B business category.
●    Grow market share by identifying new market opportunities and develop plans to open up new markets.
●    Monitor and evaluate competitor brands, products and activities for realignment of strategy where necessary.
●    Implement effective Business contracts and agreements for Corporate & Trade channels ensuring compliance
●    Maintain the highest levels of professionalism to ensure customer satisfaction on all customer related matters.   

Key Deliverables
Develop a Sales and Marketing strategy
Deliver Sales Volume & Revenue targets as per Budget
Alignment to PCM
<80% contact with Key Customers per Month
Export Market development plan & Growth by 10%
Market intelligence report -
All B2B customers signed up
Super Distributor identified and signed up
Zero customer complaints

2.Capability Development
●    Assess, manage and develop Export Sales & Marketing team capability   

Key Deliverables
100% Sales Revenues Achieved

3.Tactical Execution:
●    Lead the delivery of the annual Business Plan.
●    Ensure S&M team remains adequately resourced, motivated and focused.    

Key Deliverables
Budgeted Volume Sales & Revenue - 100%
100% Sales Revenues Achieved

ACADEMIC & PROFESSIONAL QUALIFICATION
●    An advanced degree in Business, Management or Sales and Marketing related field.
●    A professional certification in sales and marketing preferably in CIM.
●    Membership in a sales and marketing professional body.

RELEVANT KNOWLEDGE & EXPERIENCE
●    A minimum of 10 years leadership experience in Sales Management & Business Development in a highly competitive commercial environment in a Senior Sales management position;
●    Experience in an FMCG or similar manufacturing business environment
●    Evidence of having successfully developed and lead the implementation of a new route-to-market strategy for existing and completely new products & services
●    Demonstrated understanding of commercial markets (particularly for FMCGs) and fresh approaches to drive revenue growth
●    Demonstrated ability to cultivate long-term relationships, build diverse networks and leverage on these networks to secure new business.
●    Demonstrated knowledge of effective sales skills and behavior, in order to secure and maintain durable and profitable customer demand.
●    Excellent understanding of the impact of decisions and actions on the relevant stakeholders.

FUNCTIONAL/ TECHNICAL SKILLS
●    Ability to forge and manage a diverse team, eliciting insights from them for the achievement of the sales strategy
●    Creative and naturally curious; comfortable with complexity, and find unconventional solutions by thinking out of the box.
●    Results oriented; can work independently with limited supervision, under pressure and meet deadlines.
●    Excellent contract negotiation experience with a high rate of successfully closing deals.
●    Communication Skills: Must possess exceptional verbal and written communication skills for effective communication with staff, customers and external partners.
●    Analytical: Should have the ability to evaluate product/market situations and analyze raw data and information, transforming it into actionable sales strategies and approaches.
●    Leadership: Must have a proven and successful ability to lead a group of sales staff towards growth in enhanced sales volumes and enhanced revenue generation, while displaying exceptional leadership skills and confidence.
●    Excellent Customer Service, Customer Relationship and interpersonal Skills

PERSONAL ATTRIBUTES
●    Self-motivated, have a strong entrepreneurial spirit, be adaptable to business growth fluctuations, work comfortably and effortlessly in group settings, be a persuasive and charismatic individual, thrive in a fast-paced environment, and work well under the pressure of stringent deadlines.
●    Strong leadership skills with ability to influence with integrity
●    Energized, positive, passionate and confident.
●    Flexible - Must be willing to work a flexible schedule based on business needs which include evenings, weekends and holidays.

CORE VALUES   
1    BE AUTHENTIC so our partners can depend on what we commit to   

CHARACTERISTICS
Passion for Company, Customers and Employees
Straight Shooter - no politics, no nonsense, no drama, no backbiting

2    DO THE RIGHT THING even when nobody's watching   

CHARACTERISTICS
High Standard of Personal Integrity - to your own profession, your company, your family and your own personal reputation
 Assume Responsibility - don't wait to be told what to do, always think what is best for the company and act, be ready to justify own actions

3    BE OPEN to unlearn, learn and improve every day   

CHARACTERISTICS
Professional Management style & follow Company Processes
Entrepreneurial Mindset with Self Initiative - come with an existing set of relationships & personal network in the plastics industry
Thirst for Learning - demonstrate a passion & desire to learn our business, and anything that can improve the business & your ability to contribute

4    KEEP IT LEAN by being frugal, fast, simple, resourceful & proactive   

CHARACTERISTICS
Action & Execution Oriented with a Sense of Urgency and Frugality
Aggressive & Target Oriented with Commercial Acumen, and Profit Driven Approach

5    BE WORLD CLASS TOGETHER with a passion for leading in the plastics & packaging industry   
Overachiever - always go the extra mile
       
CHARACTERISTICS
Underpromise & Overdeliver - never miss targets
Team Spirit - grow together as a team to be world class
Believe in World Class - represent the company's vision in your personal actions

Important Safety Tips
Do not make any payment without confirming with the BrighterMonday Customer Support Team.
If you think this advert is not genuine, please report it via the Report Job link below.
Report Job
Get Insured through mTek Services
You can explore medical and personal accident insurance covers conveniently. Compare pricing from various insurance companies, save, and budget
Get Insured