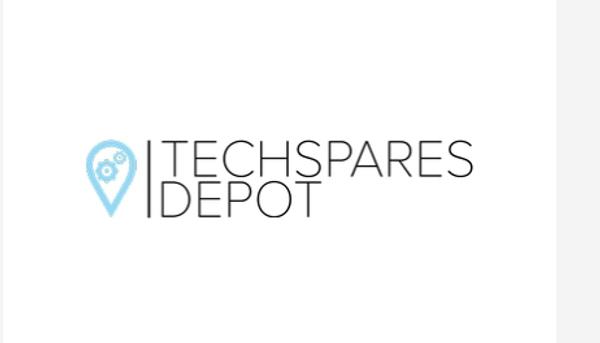 About Techspares Depot
About Us:
At Techspares Depot, we are reimagining the repair service industry. Our platform bridges the gap between skilled technicians and customers seeking high-quality repair solutions. Our mission is to provide a seamless, efficient, and customer-centric experience in the repair service sector.
Vision:
To become the leading platform connecting skilled technicians and customers worldwide, setting the standard for repair services excellence.
Mission:
To empower technicians with a platform that not only connects them with customers but also fosters professional growth, while ensuring customers receive top-notch repair solutions and unparalleled convenience.
Goals:
1.Technician Empowerment:
We aim to empower technicians by providing them with a platform to showcase their skills, access opportunities, and enhance their professional growth.
2. Customer Satisfaction:
We prioritize customer satisfaction by offering a streamlined and hassle-free repair service experience that meets and exceeds their expectations.
3. Industry Disruption:
Our goal is to disrupt the traditional repair service model by leveraging technology to create a transparent, efficient, and innovative platform.
4. Global Reach:
We aspire to expand our services globally, connecting technicians and customers across borders and fostering a truly international repair community.
5. Quality Assurance:
We are committed to maintaining the highest quality standards in repair services by partnering with qualified technicians and ensuring thorough quality checks.
Services:
Techspares Depot offers a range of services to both technicians and customers:
- For Technicians:
A platform to register, showcase skills, and access repair jobs, boosting professional growth.
- For Customers:
Access to a network of skilled technicians, seamless booking of repair services, and transparent communication.
Values:
- Integrity:
We uphold the highest ethical standards in all interactions.
- Innovation:
We embrace technology to drive efficiency and enhance user experience.
- Collaboration:
We foster a collaborative environment, valuing the contributions of technicians, customers, and partners.
- Customer-Centricity:
We prioritize the needs and satisfaction of our customers in all our endeavors.
Join us at Techspares Depot and be a part of the journey to revolutionize repair services and create a better future for technicians and customers alike.
Company Information
Head Quarters
Koinange street, kenya complex house, 2nd floor room 30, Nairobi, Kenya, 00100
Stay Updated
Join our newsletter and get the latest job listings and career insights delivered straight to your inbox.
We care about the protection of your data. Read our privacy policy.