The Kenyan job market, just like any other sector is changing fast. This can be attributed to a number of factors, key among them the entry of millennials into the workforce and the rise of technology in the workplace. This calls for changes in HR practice to keep up with the changing dynamics of the workplace.
To give insights to HR practitioners into the changing job market, BrighterMonday partnered with Tifa research firm to produce a comprehensive report of the Kenyan job market landscape. Conducted via online interviews, the study had 2 key objectives namely:
To assess perception and attitude of job seekers & employers towards the job market.

To find out the views of employees in regards to quality of their jobs and working environment.
The key information areas covered by the survey included demographics, job quality, unemployment, general salaries outlook, job mobility, and the competitive landscape.
Competition for Jobs Roles Remains High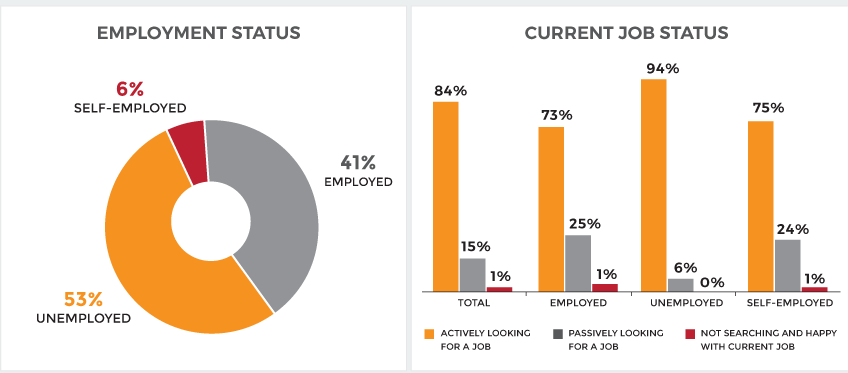 Unemployment rates in Kenya remain high 53% of Kenyan respondents are unemployed and actively looking for jobs.
But the unemployed are not the only ones job hunting. 73% of those who are employed are also actively looking for jobs. On top of this, another 25% of those employed would be open to a new role if it came to them.
Kenyan HR managers need to work harder on employee retention if they wish to avoid top talent being poached. This is critical to business success, as one of the most expensive undertakings of the HR department is recruitment.
The Desire to Change Jobs

8 out of 10 employees plan to leave their current employer within the next 12 months. The main cause of this desire to leave is the desire for higher salaries. This is not surprising when you consider 58% of employed Kenyans have not had their salary raised within the past 12 months.
Other reasons for the change include career progression, lack of job security, boredom, the quality of the working environment and work/life balance.
Job seekers actively looking for a new role do so by networking, sending job applications, improving their CVs, and investing in education and training so as to increase their chances of getting new jobs. As a HR manager, these are the factors to consider to improve your workplace, in efforts to engage your employees and reduce turnover rates.
The Salary Factor
Salaries remain low for Kenyan employees. Over half earn below Kshs 50,000. As a result, a good package is a top consideration for most job seekers when they are looking for new jobs, followed by career progression. As a HR manager, opportunities for staff to enjoy internal promotion as well as yearly raised to combat inflation and reward top performers are key to employee retention.
Job Seeker Profile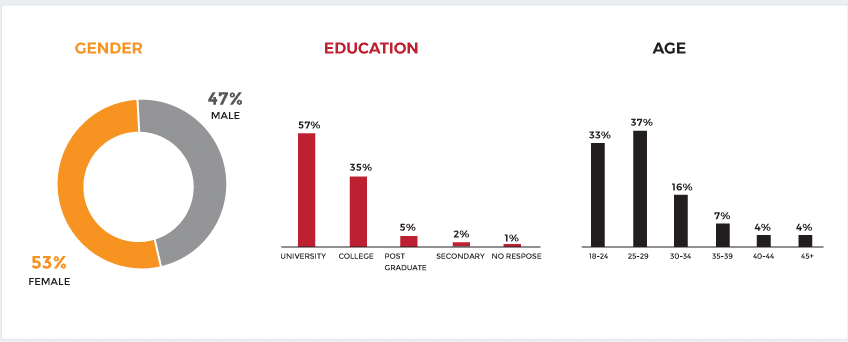 Kenyan's aged in their mid to late 20s are the largest representatives in the job market. Of these, 33% are employed, 37% are unemployed, and 29% are self-employed.
This group is educated, with 54% having attained a university education, 35% have a college education, and 8% have a postgraduate qualification.
This pool of young talent makes staffing entry-level positions with young professionals relatively easy. Although staffing more senior positions remains a challenge.
The Rise of Career Websites
Job seekers are increasingly turning to their mobile phone to find a job. The growing internet penetration is revolutionizing the Kenyan job market, with the top 2 methods for finding a job being the career website BrighterMonday and the social network LinkedIn.
Employers need to look to harness the power on online job platforms to find the best talent in the market.
For more comprehensive insights into the Kenyan job market, download your copy of the full report.