The first call that invited you to an interview had you so excited, nervous and thankful at the same time. You were glad that your job application stood out and you had a shot to impress the interview panel. You went to your first interview, ready and poised to take the day. And the day you sure did take. Because they called you for a second interview with your potential supervisor, Cate and another with Raymond from operations department, Cate's boss.
At this rate, you are pretty positive that you have this job. You even have a rapport with the secretary and you like Agnes, the lady who serves you coffee each time.
So, one evening you are seated watching TV and you decide to have a quick glance at your email. And there it is. An email from your HR contact at the company you're interviewing with. You hope it is an offer, but when you open the email, it is an invitation to a final interview with the company's CEO.
You then begin wondering; "Haven't I wowed them enough? They have practically asked me every question in the HR recruitment book. What more can they ask? I even did a practical test and a role play exam. Wasn't that enough?"
What Does the Final Interview Mean?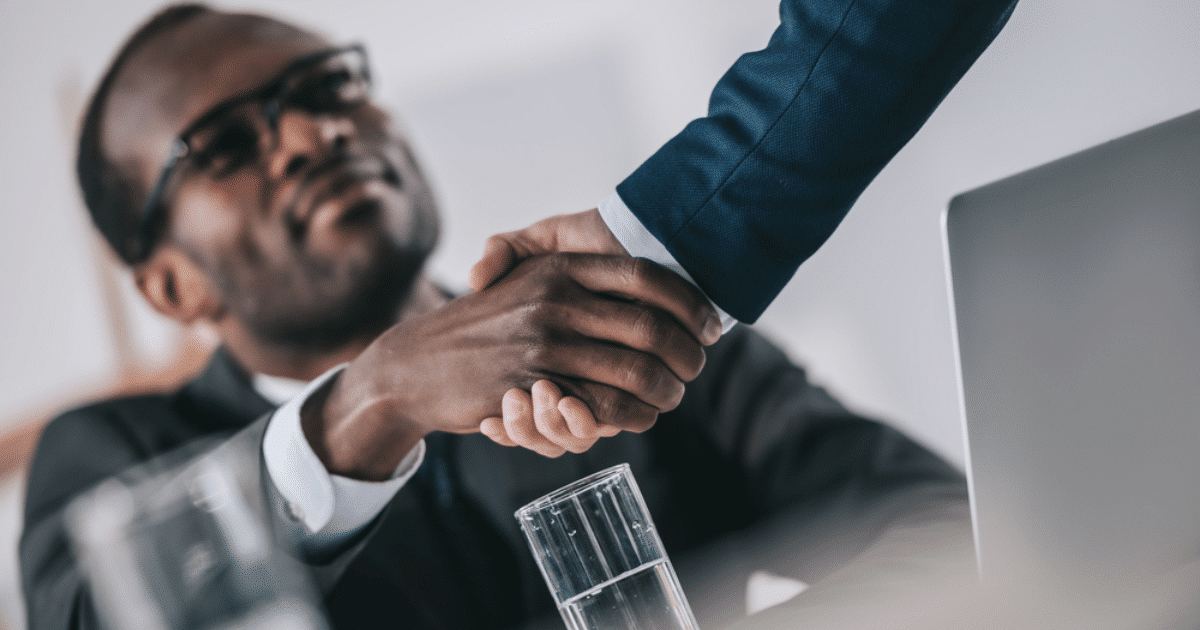 The final interview means that you are on the short list of candidates who have performed really well in the interviews. The list could have between two and three, sometimes five candidates. This means at least one other person is giddy with positivity just like you. The other candidates on the final shortlist could be as qualified as you are and with the same level of experience. So, this is not the time to relax and walk in there like you already have the job.
Remember, the interview is not over until you sign the letter of offer.
Click To Tweet
Here are tips to give you the edge you need to pass the final interview;
1. Prepare Like it's Your First
Avoid the overconfidence that might come with the fact that you passed the previous interviews and you are now on your final hurdle. Remember that you haven't met this final interviewer yet and so he or she hasn't witnessed your stellar performance in the previous interviews. That person only has feedback from the panel on your skills and experience and they want to ascertain all this. Therefore, prepare like it is your first interview because, to this last person or panel, it is the first.
Still on preparation, be ready with practical steps that will help you 'hit the ground running' just in case you are asked,"What are your plans for the next 90 days if you start this job tomorrow."
2. Don't Let Your Guard Down
The fact that you feel the job is yours doesn't mean it actually is. You are still interviewing so resist the urge to waltz into the interview room with a self-assured, almost arrogant air. You are still under a microscope, probably one with a sharper focus because they want to choose the best out of the good ones they have lined up. Go through the common interview questions and prepare favourable responses.
3. Keep it Professional Even if it's a Casual Setting
Some companies may decide to have a more relaxed atmosphere for the final interview. For instance, they may invite you out for lunch or drinks in the evening. Remember this is not just to flatter you as a candidate, but to also see how you carry yourself in a more casual setting. Conduct your due diligence of the person interviewing you. What are their qualifications? Their achievements? It is easy to find such information online these days. Such information will help you connect with this person better.
If you find yourself in a casual environment, remember this is not the time or place to let loose. Keep it all professional and try as much as possible to do everything in moderation – whether its the eating, drinking or interactions with your environment.
4. Be ready to Discuss Salary
While you shouldn't be the one to bring it up, be ready to answer questions regarding your desired salary and compensation. Have a reasonable range in your head, based on prior research on the industry rates for the position you are interviewing for. Do not assume that just because you have already discussed this issue in your previous interviews the last interviewer might not ask.
5. Reiterate Your Desire to Join the Team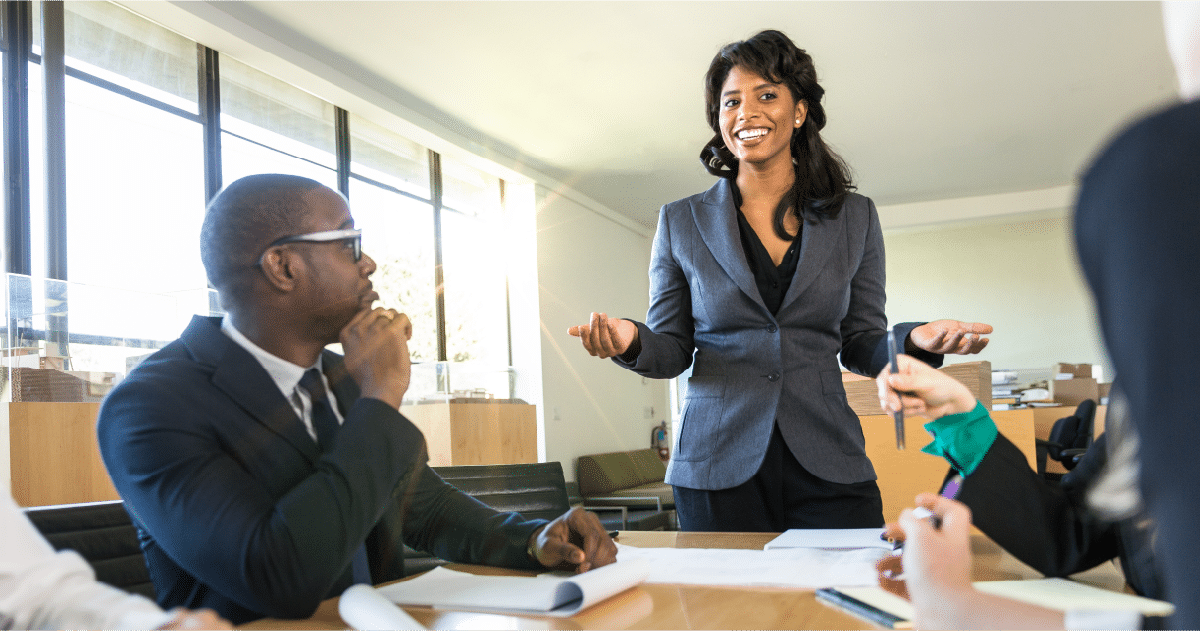 You are still interviewing so emphasize on your desire to get this job and join the team. Do not overlook the need to market yourself at this point. The final interview is usually with an important person in the company and most likely, this person's opinion of you carries a lot of weight. Let this person or panel know that you are really interested in joining the team and why.
Remain Positive
You are in the last stage, whether you get the job or not, you have given it your best shot and you have reached the very last stage. Remain positive no matter what the outcome may be. If you don't get the job, keep the lessons. They have made you better for the next job interview. Who knows? The next one might be the one.
Understand the Types of Interviews and How to Ace Them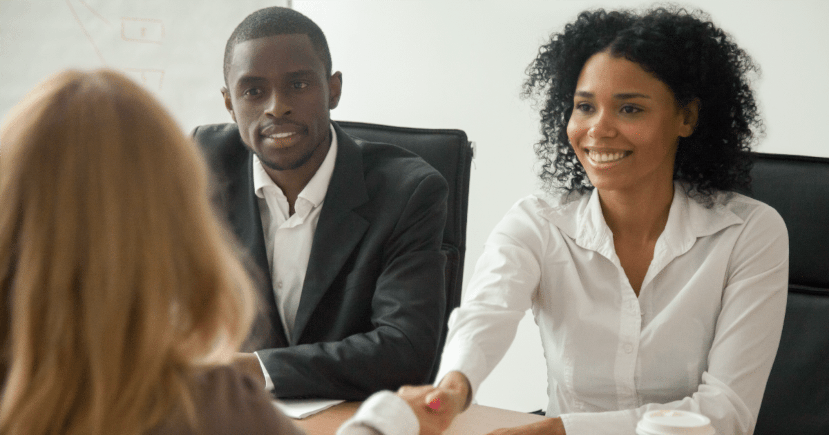 Over time, interview methodologies have become more varied as employers and HR professionals implement strategies to get qualitative and quantitative data on candidates. This means that you should be aware of and ready for any type of interview. As you send out your CV, ensure you have an inkling of what to expect. Here are the current types of interviews to expect from different companies in different industries. 
Know the Common Interview Questions and How to Answer Them
While each interview is unique and specific to a company and industry, you will find yourself answering similar questions or versions of common interview questions. What you need to remember about these questions is that you shouldn't memorize the answer. We have provided an explanation of what each question means, what the interviewer is looking for and how to approach it. Find the full list of interview questions here. 
Questions to Ask and Not to Ask in an Interview
Did you know that you must ask questions in an interview? The short interaction session you have to talk about your experience and skills is usually not enough for you to understand the full scope of the role, the company's culture and other important information about the company that make this employer ideal. This is why you must ask questions when the interview is almost done. You have to ensure that the way you frame these questions and what you say paints you in a good light and highlights your strengths.
Beware of the Hardest Interview Question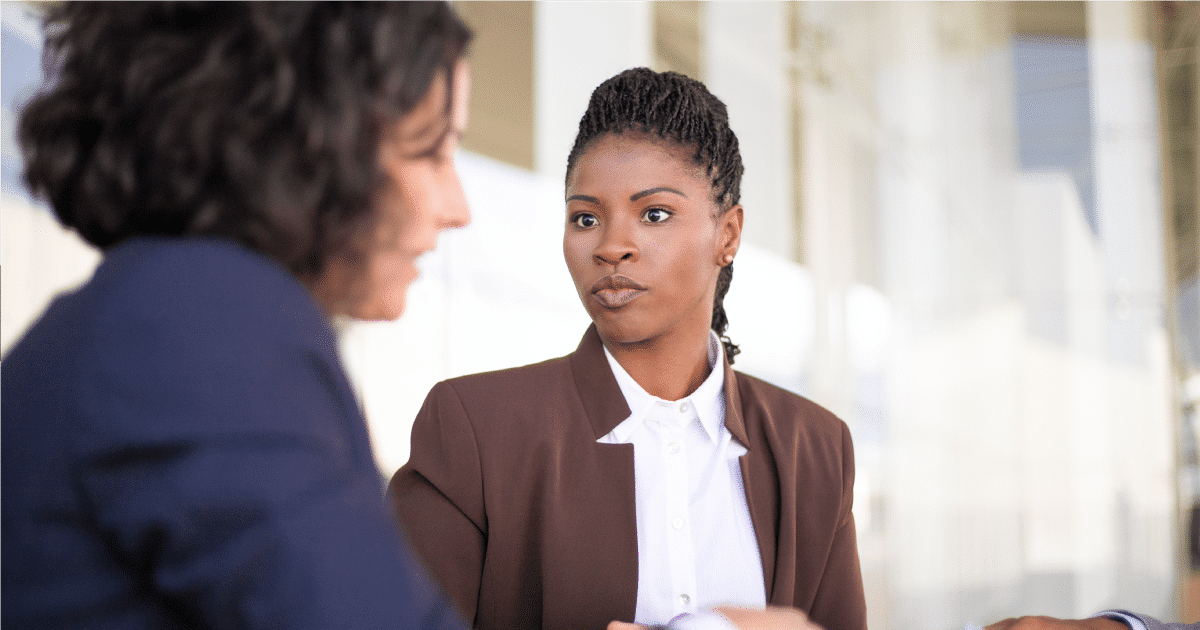 When asked in an interview to talk about our weaknesses, it throws us off balance. Mainly because an interview should be the place to highlight your strengths and why you are perfect for the job. So why is someone asking you to tell them your weakness? Why would a panel ask about a weakness yet the candidate is here to show them just how well they fit into the role they cut out? Shouldn't they concentrate more on why a candidate is right and not why they are wrong for the role?
Turn the Interview from an Interrogation to a Conversation
As you go for an interview, you have prepared to the best of your knowledge and are a bit nervous. You are even scared of saying something wrong and ruining your chances. To make it easier for yourself, try turning the interview session from a question and answer to a discussion. Here is how to achieve that. 
How to Dress When Going for an Interview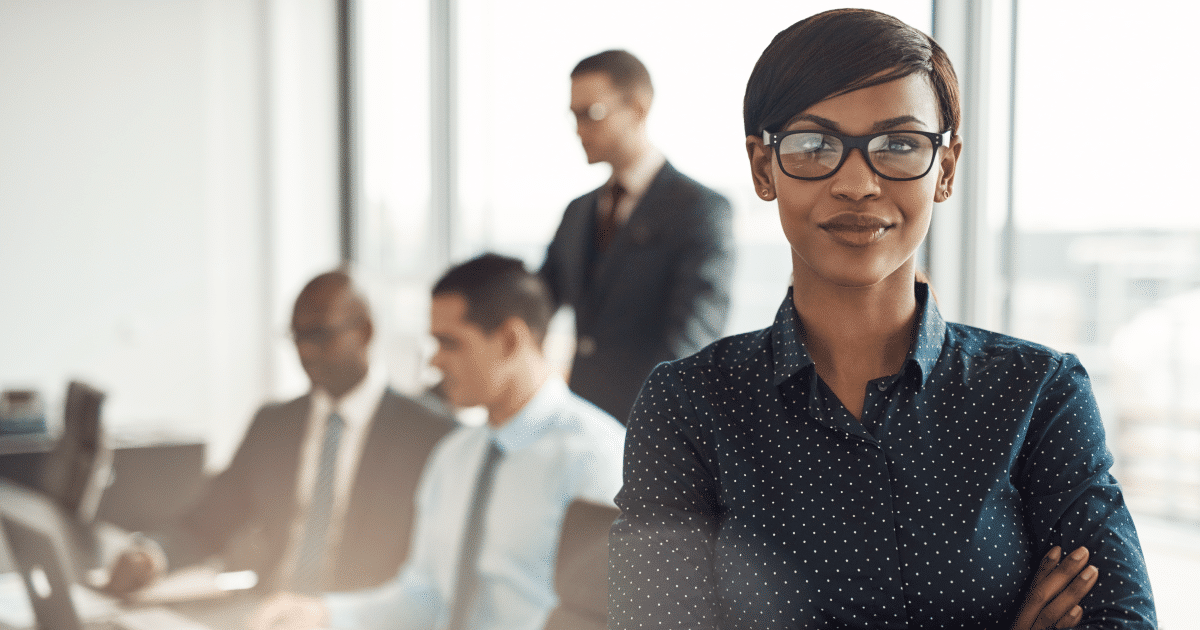 It is true that you should dress how you want to be addressed. You want to give the right first impression during an interview. How you dress for an interview influences how your interviewers view you. Here is a simple guide on how to dress for an interview
Ensure You are Self-Aware. 
We are all different. Are you an introvert or an extrovert? Do you have a speech challenge? Being self-aware is very crucial in every sphere of your life, especially in an interview. This is because these are aspects that will influence your performance in the interview. Understand your personality and any other challenges you might have and know how to navigate around it. Here is an article about acing interviews for introverts and extroverts and people who stammer as well. 
Things Not to Say in an Interview
In an interview, your main goal is to ensure you get across as the right person for the job. It's a chance for you to convince the hiring panel or manager that you are a great fit. As you are doing your research and preparing for the interview, there are questions that you need to avoid. 
How to Tackle Your Final Interview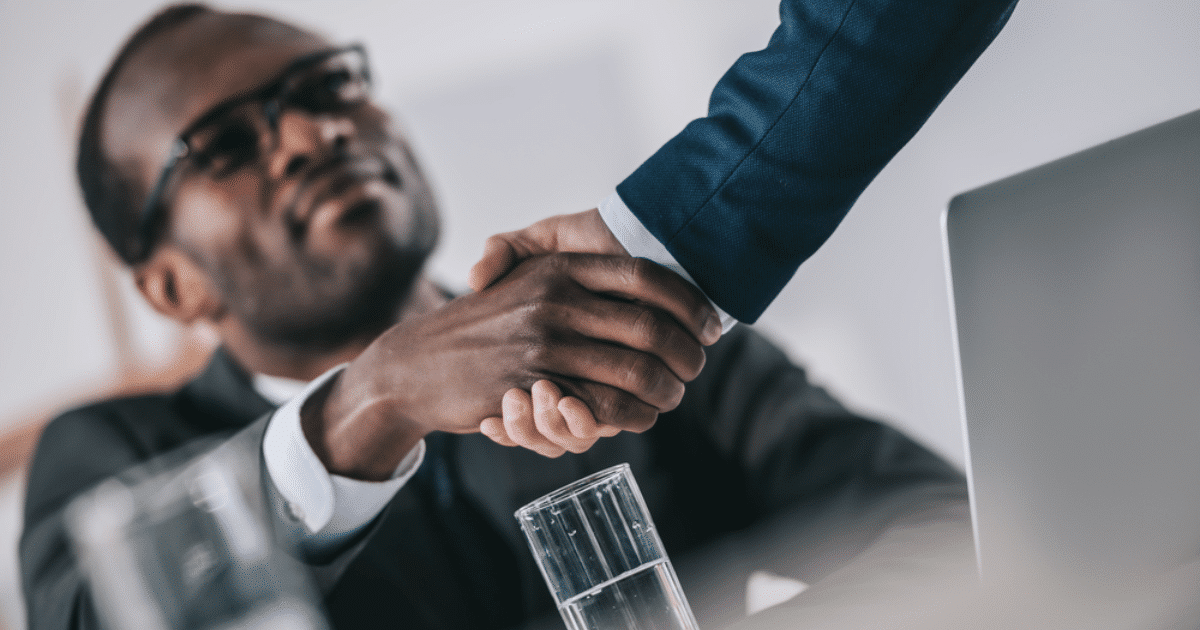 The final interview means that you are on the shortlist of candidates who have performed really well in the interviews. The list could have between two and three, sometimes five candidates. The other candidates on the final shortlist could be as qualified as you are and with the same level of experience. So, this is not the time to relax and walk in there like you already have the job. Here is how to ace the final interview and be the last man standing. 
What to do After an Interview
The period after an interview is the most trying time for most people. The waiting and agonizing over the possible results if the interview. You stare at your computer screens all day with your e-mail inboxes open, just refreshing.  Well here are productive things you can do as you wait for that feedback. 
Why Deep Research About a Company will Land You That Job
So you got the call you have been waiting and praying so fervently for since the day you sent that application? What next? While it is okay to do your short victory jig, need I mention that you should first confirm you pressed the end call button? Need I also remind you that the jigs should be very short? This is because the victory is not won yet. Your potential employers have formed a certain impression of you from your resume. In their minds, they think you are close to what they consider their preferred candidate, and you have the task of surpassing these expectations.
So, what should you ask? The first step is ensuring you have all the requirements your potential employer mentioned you carry to the interview. Some interviewers are put off by candidates who lack any or some of the interview requirements.
After assembling the requirements, mostly documentation, portfolios or presentations in some cases, do more homework. As you were applying for the job you probably checked the company's website. At this stage go deeper. Every candidate will look into the history of the company, their products, vision and all the obvious information on the website.
You should take your research a step further. Your interviewer may be looking for the single thing that makes one candidate stand out from the sea of promising talent eager to please. For instance, you could find out what the company's clients are saying in reviews. Sometimes such information is available on the website or separate blogs. Positive and negative reviews should serve to arm you with information that will hoist you a level above the throng of job seekers eyeing the same position. Positive reviews from clients give you answers to interview questions like;
"Why do you want to join our company?"
You can state;
"Well, from your users' reviews I saw happy clients showing their appreciation for your quick response, excellent customer service and innovative products. I would definitely like to be part of a team that is this passionate about customer satisfaction and they live to grow it."
Negative reviews or complaints should point to you the company's pain. This should help you position yourself as the guy with the solution. For instance, when asked what value you will be bringing, or why they should hire you, sit up straight because you will blow them away with an informed response.
"I have a rich background in user experience and support. Despite the many positive reviews from your users, I noted a few disgruntled reviews mainly on downtime and failing systems. These are issues I have dealt with in the past and I hope to implement with your users and improve customer satisfaction levels."
Such a response not only shows your deep understanding of the role you are looking to fill but your analytic skills and the ability to see the bigger picture. You will be miles ahead of other candidates.
Proper research about a company can also reveal information that is not common knowledge to many job seekers. You could stumble upon recent milestones that the company you wish to join recently attained. This will work well to your advantage and the panel of interviewers will be impressed by your keen interest in their company.
At the end of the day, informed answers to a panel will always win over empty bravado in an attempt to impress. Interviewers can see through futile cover-ups efforts trying that replace the lack of planning and research. Be wise.
Land that Interview With Limited Work Experience
Many first-time job seekers in Kenya find it hard to find any meaningful job as they do not have any experience yet most jobs require a minimum of 1-year similar work experience. Ironically, many people with experience also find it hard to climb the corporate ladder or change jobs because they lack what employers call necessary experience. However, there are several ways that can help you can land the interview without the required work experience and finally get the job that you have been chasing.
As a job seeker, you need to realize that upon application for any job, candidates are evaluated based on their potential to bring value to the company in future and your proven ability to deliver in areas that are core to the execution of the job.
When applying for a job, bear in mind that you are marketing yourself. You are not just presenting a history of your education and any other thing that you have done along the way. Your skills are a product in the market so, how do you present this product so that it is acceptable in the market?
Write the Winning CV
Your CV is what introduces you to the interviewers so before you can even get a chance to impress them with your skills, you need to make them want to meet you in person. This is often the toughest part of the process as you need to be a great candidate on paper without coming across as being too showy.
You, therefore, need to demonstrate your skills and clearly state your goals and achievements. The most important part of the process is to ensure that you have a good CV with the right structure so that it can get you an interview. Do not give the recruitment manager the job of looking for information in your CV because he/she won't.
If you are not very confident about the state of your CV, get a professional CV writer to review it and customize it for you.
Get Internship Experience

An internship basically helps you gain insights into an industry by giving you the chance to learn and grow. If you are unable to land a job due to a lack of experience, an internship can give you the chance you need to get through the right doors. It demonstrates your enthusiasm to get a chance to learn and grow in the industry.
This is also important for those considering a career change. You will almost always have to start at the bottom and an internship can be a great way to get you started. It shows that you are willing to start from the bottom as you are committed to gaining the right skills for the job. If you are finding it hard to get a job due to a lack of experience, you might want to consider an internship as a way of gaining experience that will make you eligible for a job.
Connect With Professionals in Your Desired Industry

Network, network, network! As unfair as it may sound, the world of business is still driven by who you know as opposed to what you know. Recruitment managers often receive hundreds of thousands of applications and it helps to have someone vouch for you and make you stand out.
Additionally, some jobs are not advertised externally and the strategy of knowing someone who can fit a certain position is still very much alive. HR managers find referrals from colleagues and peers more credible when hiring. If you do not have any experience, it would be helpful to have someone help you get your foot through the door. Know the right people in the industry and let them know that you are looking for a job. They can help you secure an interview that will land you your first job.
Make Use of Social Media

By now you know that social media has the ability to make or break you. Use your social media platforms to create a brand for yourself.
As stated earlier, networking helps you to get the right connections which can lead to a job offer. However, when you are fresh from school, it might be hard to have good connections that can get you a job. So, use social media to participate in industry discussions, share content and most importantly, connect and interact with the right people who can help you find a job. Additionally, some companies and individuals are increasingly using social media to announce job vacancies so network with them and you will get to know when a chance arises. This increases your chances of getting an interview as you do are not just a CV waiting to be read.
Be Assertive
In an increasingly competitive job market, it pays to stand out from the crowd. State what you want without sounding too ambitious as this makes the recruiter curious about you and increases your chances of securing an interview. The point is to get yourself an interview that better lets you discuss your suitability for the job.
You can politely contact the hiring manager and request an interview after submitting your CV. The worst that can happen is being turned down and that won't hurt you since you already do not have a job anyway. It can also impress the hiring manager and get you an interview as you come across as being assertive and confident of your capabilities.
Securing an interview with no experience can be challenging. Many employers will often ask for the experience which you may not have as a fresh graduate. Worse still, even those with experience may not have all the requirements for the job and this situation leaves many job seekers lost. The fact that there are many job seekers in the market means that recruiters are bombarded with many CVs and getting a chance to be interviewed is just as hard as securing a job. So, make use of the 5 tips to increase your chances of securing an interview even with no work experience.