So you want to start a career in tech? It's an exciting industry with plenty of growth opportunities. But where do you start? How do you map out a path that will lead to success? Here we'll discuss 6 tips that will help you get started on the right track!
1. Figure out what you're passionate about
The tech industry is vast and covers a wide range of topics. Consider your skill set and interests when determining which area you'd like to focus on. Do you enjoy working with computers? Are you interested in coding? Do you enjoy working with code? Do you want to work in web development? Are you looking for an exciting and innovative way to learn about Software Engineering? Once you've narrowed down your interests, you can start to look for jobs that align with your passions.
2. Consider your options
There are many different ways to break into the tech industry. You can attend a coding boot camp, enrol into an institution like Moringa, get a degree in computer science, or even teach yourself how to code! Consider your options and figure out which route makes the most sense for you. There is no one-size-fits-all solution, so find the path that works best for you and your career goals, interests, and schedule.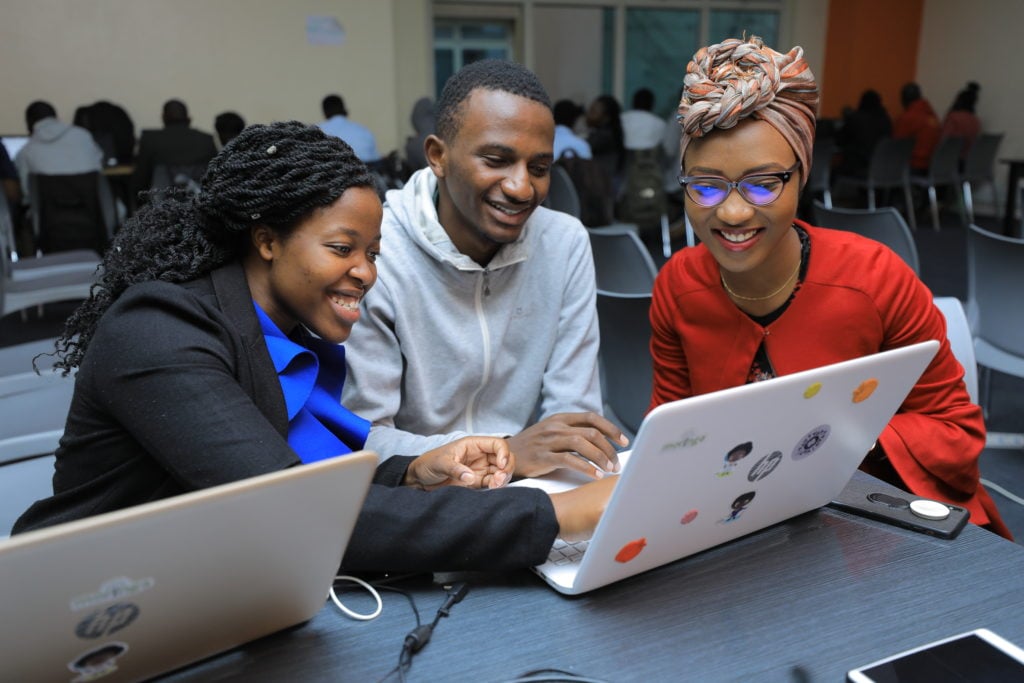 3. Do your research – know the industry, the companies, and the people
Before you start applying for jobs, it's important to do your research. Learn about the different companies in the tech industry and what they're known for. Read articles about current trends in tech. And most importantly, connect with people who are already working in tech. Attend meetups, networking events, and conferences. The more you know about the tech industry, the better prepared you'll be to find a job that's a good fit for you.
4. Get experience – any experience is good experience
One of the best ways to get started in tech is to gain some experience. If you don't have any direct experience working in tech, that's okay! There are plenty of ways to get your foot in the door. You can volunteer for a tech-related organization, take on a side project, or even just start tinkering around with coding. Any experience you can get will be helpful when you're applying for jobs.
5. Build your network
As we mentioned before, networking is crucial in the tech industry. The people you know can make all the difference when it comes to finding a job. Attend industry events, reach out to people you know who work in tech, and connect with other professionals on social media. The larger your network, the better your chances of finding a great job in tech.
6. Never stop learning
The tech industry is constantly changing and evolving, so it's important to keep your skillset up-to-date. Consider taking online courses or attending workshops to stay ahead of the curve. Learning new things will not only make you more marketable, but it will also help you keep your mind sharp.
So there you have it – 6 tips for mapping out a career in tech. By following these tips, you'll be on your way to a successful career in tech! And if you're looking for an immersive and innovative program to get you started, look no further than Moringa to get the opportunity to work on real-world projects and gain hands-on experience with experienced technical mentor support.
Popular programs like the software engineering program which comes in three formats – [1] Software Engineering Remote, [2] Software Engineering Hybrid and [3]Software Engineering Part-time – will put you on the fast track to success, as the courses are market-driven, so you learn the skills companies are looking out for.
Get started here and be well on your way to launching a successful career in the tech space!