Redundancies and layoffs are some of the most daunting experiences that employees face in their professional lives. In Kenya and around the world, the COVID-19 pandemic has been the primary driver of job losses, with many companies struggling to keep their doors open due to a slowdown in business operations. This article aims to explore the reasons behind layoffs and redundancies in Kenya and globally, offer practical tips on how to cope and provide guidance on what to do next.
Definition of layoffs & redundancies
Layoffs and redundancies are synonymous terms used to describe the process of terminating an employee's job due to factors beyond their control. This may include downsizing, restructuring, cost-cutting measures, or closures.
Importance of the topic
The loss of a job is one of the most stressful experiences that a person can go through. Apart from the financial burden, it can also affect one's mental and emotional well-being, causing feelings of low self-esteem, depression, and anxiety. Knowing how to cope with layoffs and redundancies is critical for anyone who finds themselves in such a situation.

Overview of the workplace in Kenya
The workplace in Kenya is a mix of both formal and informal sectors, with agriculture being the largest employer. The formal sector, on the other hand, is dominated by government, finance, and telecommunications. The country also has a vibrant entrepreneurial culture, with many people starting small businesses as a means of creating employment.
The current state of the job market in Kenya
The job market in Kenya was severely impacted by the COVID-19 pandemic, with many companies closing down or downsizing to stay afloat. According to the Kenya National Bureau of Statistics, the unemployment rate rose to 10.4% in 2020, up from 5.2% in 2019.
In 2021, the job market in Kenya continued to face significant challenges due to the pandemic, with some sectors experiencing a slow recovery. According to a report by the Federation of Kenya Employers, the country lost about 1.7 million jobs in 2020, and only 60% of those jobs were recovered by mid-2021. The report also indicated that the tourism, hospitality, and aviation sectors were among the hardest hit, with many businesses struggling to stay afloat.
In 2022, there were some positive developments in the Kenyan job market, with the government launching various initiatives to create job opportunities and support businesses affected by the pandemic but despite these efforts, the unemployment rate remained high.
Causes of Redundancies & Layoffs
Economic reasons
One of the most common causes of layoffs and redundancies is the economic downturn. When a company is facing financial difficulties, it may be forced to cut costs by reducing its workforce.
Technological advancements
Advancements in technology have led to the automation of many jobs, which has resulted in the displacement of human labour. As machines become more efficient, companies may find it more cost-effective to replace human workers with machines.
Organizational restructuring
The organisational restructuring may also result in layoffs and redundancies. When a company decides to reorganize its operations or merge with another company, redundancies may occur as a result of duplicated roles.
Merger and acquisitions
Mergers and acquisitions may also result in job losses, as companies may seek to eliminate overlapping roles and cut costs.
How to Deal with Redundancies & Layoffs
Take care of your mental health
Losing a job can be a traumatic experience, and it's essential to take care of your mental and emotional well-being. Talk to friends and family, seek professional help if necessary, and engage in activities that bring you joy.
Assess your finances
Assess your financial situation and create a budget that will enable you to manage your expenses while you look for a new job. Consider applying for unemployment benefits and seek financial advice if necessary.
Update your CV
Update your CV and tailor it to suit the requirements of the job market. Highlight your skills, experience, and achievements in your previous roles. Consider seeking advice from a professional CV writer to help you craft a CV that stands out.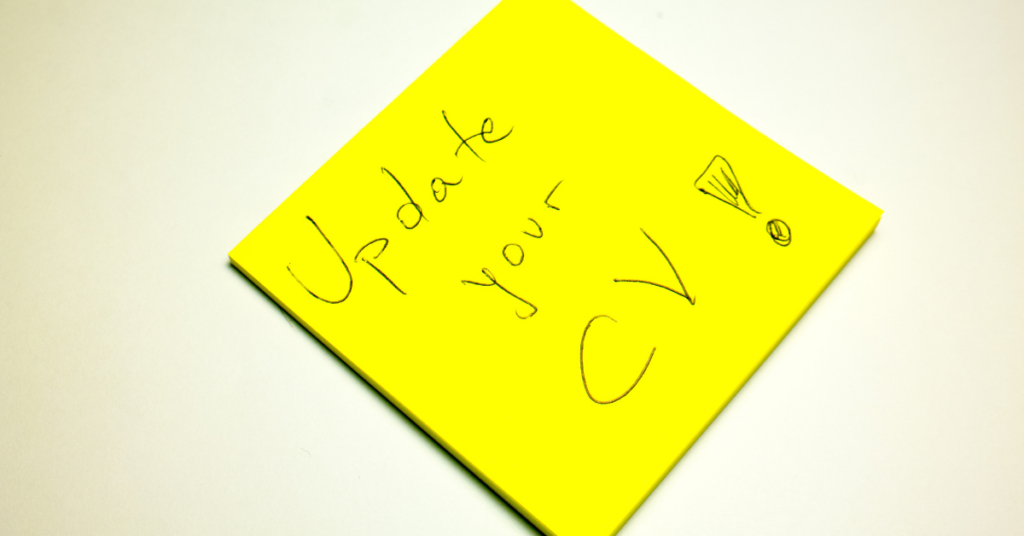 Look for job opportunities
Start looking for new job opportunities as soon as possible. Update your online profiles on job search websites and professional networking platforms like LinkedIn. Reach out to former colleagues and employers for referrals and job leads. Attend job fairs and industry events to network and explore new opportunities.
Consider entrepreneurship
Consider starting your own business as a way of creating new employment opportunities for yourself and others. Research the market demand for your product or service, develop a business plan and seek financing and mentorship from organizations that support entrepreneurship.
What's Next after Redundancies & Layoffs
Reassess your career goals
Take the time to reassess your career goals and aspirations. Consider what you liked and disliked about your previous job, and what you want in your next job. Research different career paths and industries to find a job that aligns with your skills and interests.
Consider upskilling
Invest in your skills and education by enrolling in courses or training programs that can enhance your knowledge and improve your employability. Consider acquiring new skills in fields with growing demand, such as digital marketing, data analytics, and software development.
Seek professional advice
If you are struggling to cope with the loss of your job or need guidance on your next steps, seek professional advice from career coaches, counsellors, or financial planners. These professionals can provide support and resources to help you navigate this difficult time and plan for your future.
In conclusion,
Layoffs and redundancies are challenging experiences that can cause significant stress and anxiety. However, with the right mindset and resources, it's possible to navigate this difficult time and come out stronger on the other side. By taking care of your mental health, reassessing your career goals, and investing in your skills and education, you can create new opportunities and achieve your professional aspirations. Remember, a job loss is not the end, but a new beginning.