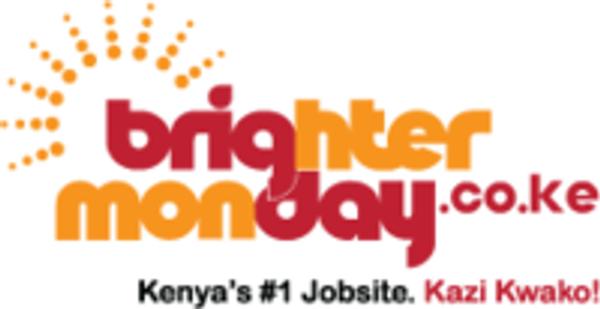 Industry
Advertising, Media & Communications
BrighterMonday.com Ltd
Industry
Advertising, Media & Communications
About BrighterMonday.com Ltd
BrighterMonday is East Africa's #1 job website
Founded in Kenya in 2006 and operating in all East African markets, BrighterMonday is committed to the goal of maximizing the opportunities for East Africa's job seekers and employers.
BrighterMonday forms part of the investment portfolio of Ringier One Africa Media.
Company Information
Head Quarters
5th Floor, Grosvenor, 14 Riverside, Riverside DriveP O Box 109 - 00623Nairobi, Nairobi, Kenya, 00623
Nairobi
Full Time
KSh Confidential
Job Function : Human Resources
Minimum Bachelor's degree in Social and environmental science or Engineering
Stay Updated
Join our newsletter and get the latest job listings and career insights delivered straight to your inbox.
We care about the protection of your data. Read our privacy policy.