Kenyan businesses are constantly looking for ways to stay ahead of the competition. One way to do this is by ensuring that you have the best talent working for you. To attract and retain top talent, it is important to implement an effective talent assessment, development and training strategy. In the BrighterMonday Kenya Employer Handbook, we explore how to do just that! We surveyed 2,059 Kenyan employers and HR practitioners to understand how they assess, develop and train new hires in their organisations.
Assessing Candidates
The first step in attracting and hiring top talent is assessing candidates effectively. When looking at a candidate's qualifications, it is important to consider their skills, experience and potential. To get a better understanding of a candidate's skills and experience, it is advisable to conduct effective skills assessment methods such as interviews, skills tests and job simulations. however, before using assessments, it's important to ensure that the assessments you select are job-related, reliable and valid.
According to the employer handbook, 53% of the surveyed respondents use Skills Tests the most and think they are the most effective when hiring, and they are also the overall most voted assessment method. 24% said they used Structured Interviews the most and think they are the most effective assessment method when hiring.
When looking at a candidate's potential, it is important to consider their motivation, values and personality. Many organisations use psychometric assessments to evaluate a candidate's potential. These assessments can give you insights into a candidate's work style, how they interact with others and how they handle stress.
Setting New Hires Up For Success Through Induction & Onboarding
Once you have found the perfect candidate, it is important to set them up for success in their new role. A great way to do this is through induction and onboarding programmes. Induction programmes help new hires to familiarise themselves with the organisation and their new roles. Onboarding programmes, on the other hand, help new hires to adjust to their new working environment and build relationships with their colleagues.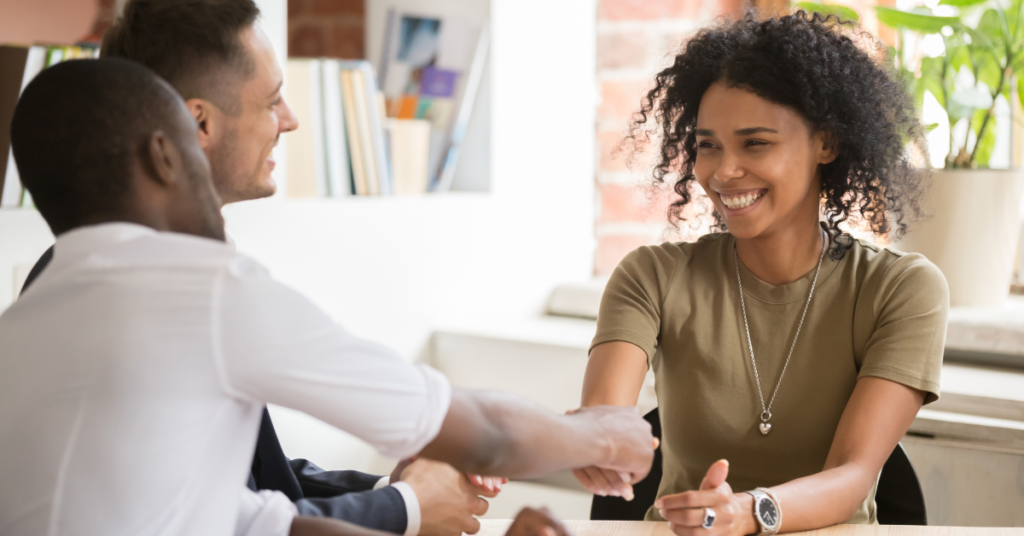 According to the employer handbook, 83% of the surveyed employers and HR practitioners indicated that induction and onboarding are very important in their talent acquisition strategy.
The most used induction methods included assigning an onboarding mentor and peer buddy( providing administrative essentials (30%), discussing company mission, goals & values with new hires (34%), addressing work culture(14%) and personalising the experience for the new hires (21%).
Developing New Hires
Once new hires have settled into their roles, it is important to start developing them. Development programmes help employees to improve their skills, knowledge and abilities so that they can progress in their careers. There are many different types of development programmes, but some examples include mentorship programmes, e-learning courses and on-the-job training.
Many organisations in Kenya offer development opportunities for their employees.
In the employer handbook, we found that the most common development programmes offered by organisations are mentoring and coaching (76%), networking introductions (8%) and career planning (12%).
Training New Hires
In addition to development programmes, it is also important to provide new hires with training. Training helps employees to learn the specific skills and knowledge that they need to do their jobs effectively. There are many different types of training, but some examples include classroom-based training, online courses and simulations.
When it comes to training new hires, Kenyan organisations mostly offer workshops & job shadowing (46%), professional training (such as data analysis skills, digital skills training etc.)(37%) and online classes (3%).
Challenges and benefits of new talent development in Kenya
Even though most employers and HR practitioners think that talent development is important, there are still some challenges that organisations face when trying to implement these programmes.
The most common challenge includes lack of time, followed by lack of budget. Other challenges include a lack of skilled trainers and a lack of management support.
Despite the challenges, there are also many benefits that organisations can experience from developing their employees. The most common benefits are improved employee retention, improved employee satisfaction and improved employee engagement.
As you can see, there are many different ways to assess, develop and train new talent in Kenya. By using the right methods, you can set your employees up for success and help them progress in their careers.
Click here to download the full BrighterMonday Kenya Employer Handbook report for in-depth best practices that can be used as a guide to put theory into practice and develop tailored approaches to ensure comprehensive implementation of key strategic areas to improve employee growth, retention, productivity and overall long-term organisational success