Everyone wants to work for a great company where they are not only appreciated for their  contribution, but they get competitive packages and benefits as well. The recent Best 100 Companies to Work for 2019 Report released by BrighterMonday revealed that what most respondents consider the most important traits for companies to possess. 


The BrigherMonday Millenial Report also brought to light important aspects of the workplace that make the millennials more productive at work. These attributes are similar to those in Best 100 Companies report.
Based on these surveys in Kenya, below are characteristics of a great company you might want to look out for in your next employer.
Competitive Pay Package
You go to work to earn a living. You have invested in your self academically and experience -wise to ensure you become a professional in your field. This should ideally reflect on the kind of compensation you get once employed. Great companies offer competitive packages for their employees. A salary that is equal to or higher than the industry standard is a vital determining factor when looking for your next employer. 
Job Security
When looking for a job, how long you last in the company is important to you because it basically dictates the kind of life you live. Job security is crucial. You need  need to know your job's security status because you have responsibilities, hence the higher the job security level, the better.
Career Growth Opportunities
You join a company with the hopes of growing and advancing your in your career. Growth is an important factor to consider when choosing an employer. During an interview, seek to find out the growth opportunities and measures your prospective employer is taking to ensure an upward trajectory for the employees. 
Positive  and Inspiring Company Culture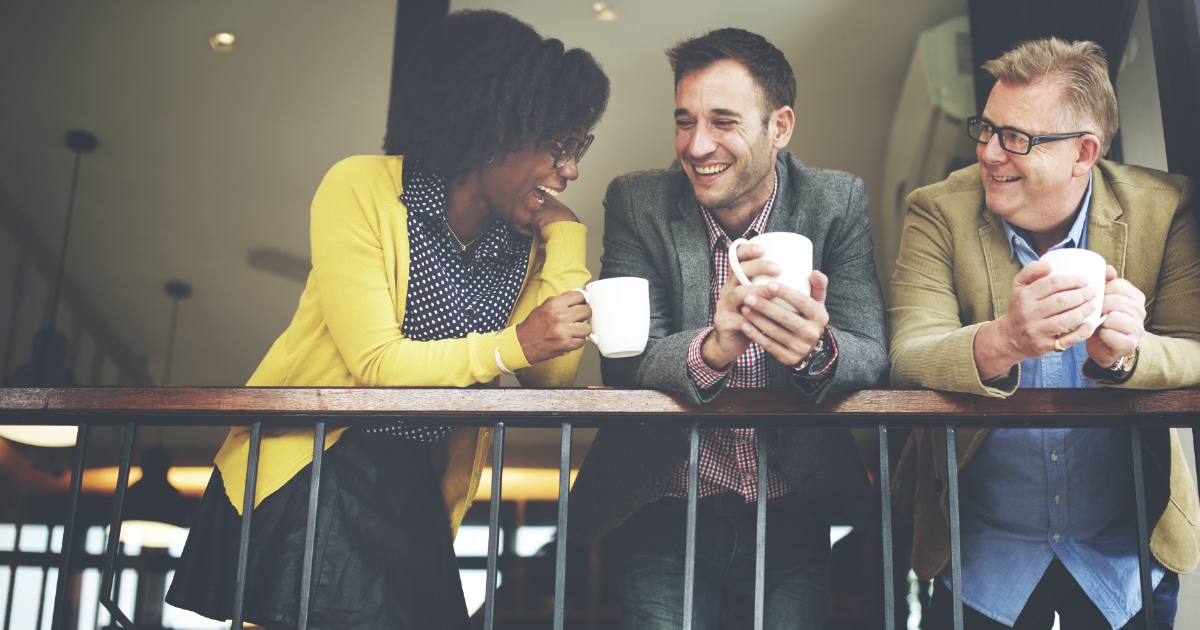 A company's culture is the foundation upon which its operations run. It is how people in an organization do things. A good workplace culture is friendly, open and nurturing. It provides the motivation needed to carry employees through hard times.  
Company Stability and Success
A company's financial state and well-being are imperative as you have financial responsibilities to attend to. You do not want to join a company then two years down the line it closes shop. This means you might be an active job seeker again and we all know that is not an easy status. Check a company's history and if possible details like it's market share, competitors etc during your job search.
Strong Relatable Values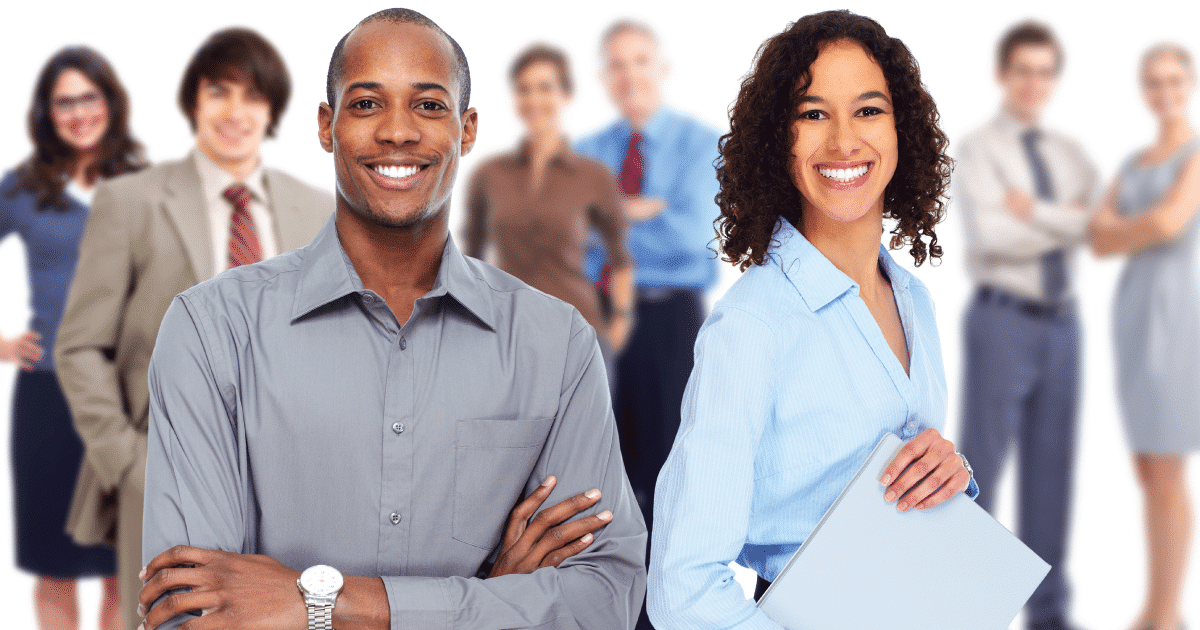 Values and goals are imperative in aligning and motivating employees to achieve both organisational and personal goals. They are essential to the company's identity and purpose.
Effective and Transparent Management
This ensures that the organisation runs smoothly; hence management needs to be clear, consistent and thorough in their approach.
Solid Health Programs
Prioritising health and wellness among employees is very important, as it promotes productivity and reduces absenteeism, fatigue and stress among employees.
So there you have it, desirable traits to look for in your next employer. While it might not be possible to find all these traits in one employer, you can prioritise and decide which ones are must-have for you and which ones are good to have.
Which other characteristics do you look for when looking for a job?
Happy job-hunting.
How to Identify the Right Company to Work For
Many job seekers believe that it is not possible to identify the right company to work for. However, they need to understand that they get to choose; and that any company with job vacancies should be approached for a job. Job seekers should consider many factors before deciding to work with a company. That a company has an opening does not mean that space is for you. How then do you determine what opening is yours and which isn't? There are several things to look out for, here are a few;
The Company's Impact on Your Career
Sometimes a job seeker will settle for a job, especially after searching for a while. However, as you choose which company to work with, you should consider if it can improve your career. Questions like – will I grow on the job, will my role in this company help improve my career – should be on your mind as you decide. Are there opportunities available on the job that can allow you to advance in your career? Is this just another job or an acknowledged level in your career? When you can answer all these questions, and you are comfortable with your answers, you can then take the job offered.
Core Value Agreement
To identify the right company, you should consider the core values of the company. Your values and those of the company should be in agreement. No one is saying they should be the same, but they should not be in contrast. Working in this company should not make you overstep your values, and it is not fair to the company also that you would choose your values over theirs when situations arise. Therefore, you should ensure that you are comfortable with the company and all the things they hold dear.
WorkSpace Healthiness
A tense atmosphere does not bode well with a safe working environment. No one should be subjected to toxic environments for work. For this reason, you should confirm what it is like to work in the organization. Practices such as unhealthy rivalry, segregation, favouritism all cause tension within the workplace. Working in an area like this would mean that you will have someone hot on your trail round the clock. No one should have to combine the stress of dealing with unhealthy rivalry, office politics to getting the job done. Once you discover any of these traits within the company, you should probably consider taking your application elsewhere.
Available Employee Benefits
When you are checking out the right company, you should find out what you stand to gain if you work for that company. To identify the right company, look out for welfare packages, travel bonuses, health insurance schemes, retirement benefits, and many more. The packages available differ from company to company. This is why you should find out if the benefits offered in the company you want to work for are helpful for you or are available at all. You should know if the company has a certain system that helps employees through difficult situations such as health challenges. If you are a person that works better from home or in coworking spaces, you have to get informed whether the company allows you remotely.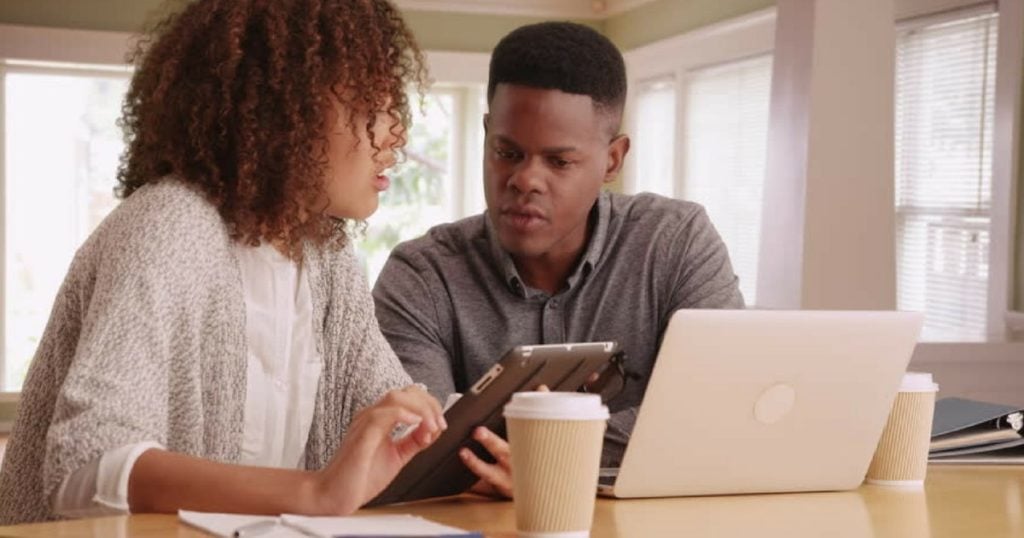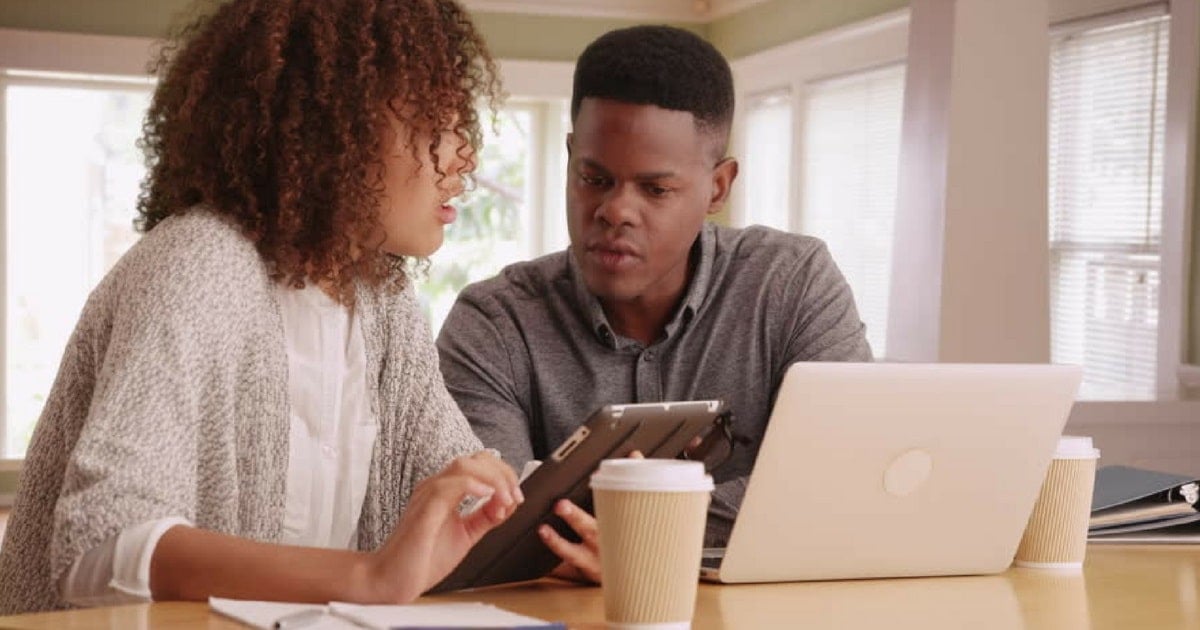 Recruitment Process
Another significant point to help you identify the right company is the employment process. How does recruitment happen in this company? This is because the process of recruitment should be as transparent as possible. You need to be sure that they are ready to recruit using the right prerequisites and shunning all forms of injustice, sidelining, or politics. One good way of ensuring a free and fair recruitment process is hiring through a PEO company. When a company engages a PEO company's services, they can be more assured while the global PEO company plans and works out the recruitment process. PEO companies can help build the best teams for companies and manage them effectively.
You should understand that you should carry out your company's findings you want to work for as a job seeker. This way, you can mentally prepare yourself for the possibilities available to you in that workplace and decide whether you want to explore these possibilities. This practice could save you the strain of changing jobs too frequently.
Recognizing a Company that is Going Places in Job Search
Choosing a great company to work for
For the majority of job seekers, every job is a good one and every company that gives them a chance is a great one. However, whether you are a sought-out professional who can take their pick of employers or not it is important to judge whether the company is right for you.
Unfortunately, it can take a while before you realise that your new employer is a stagnant company where innovation is not encouraged and where it all revolves around surviving the next month or two. Luckily, there are also ways in which you can recognise this before you take the job offer and save yourself a couple of months. Likewise, you can recognise a company that shows promise and that you will love working for.
But, how exactly do you do this?
Their Employees are Happy

The first indication that you will enjoy your potential new employer is to see a whole bunch of smiling faces working for them. There is a number of ways in which you can determine how happy a company's employees are.
You can check out their website and their 'About Us' page. If they feature a blog, you can check out if they have employee stories or if they like to praise their employees for doing something extraordinary. Another way to go about this is to check their social media profiles, as well as the social media profiles of people who work there.
If you reach the interview stage, you can have a look around when you go in for the interview and try to gauge the "feel" of the office. If you see nothing but gloomy faces that are just waiting for the end of the workday, you may be walking into a lion's den.
Besides trying to figure out how happy the current employees are with their company, you should also check to see how long people work for them on average. A good source is LinkedIn, where people usually share the time they spent with a certain company. If the majority of their past employees worked there for a couple of years or less, they might be one of those revolving-door companies where people sign on and then leave after discovering that the company is nowhere near as good as it was advertised.
Finally, you have every right to ask about employee benefits and perks beforehand. If they are being vague about what they offer, there is probably something they are trying to hide and you will do well to dig deeper.
They Are Making Money

This can sound cynical, but the world of business is about making money. In order for a company to be solid and stable, it will have to make money. A company's success is even more important if they give stock options to their employees, which is something many startups do.
In essence, if the company is not built on a sound business plan and a sustainable financial model, it is highly unlikely to last and you might soon find yourself on the job market once again.
A great place to start is financial statements such as annual reports. These statements clearly show what the company is doing with its resources and how much revenue they are pulling in. In addition to this, many such reports will also include statements about talent management and promotion practices.
Depending on the country, major companies do these financial statements and annual reports regularly, while smaller ones may not be so forthcoming unless required to do so by the law. Fortunately, there are always other ways in which you can find out how the company is doing. Sometimes you can gather this from the news or by speaking to people in the industry.
Their Culture is Aimed at the Future

While finding out about a potential employer's financial standing and employee management can be pretty straightforward, there is something else you should try and learn about which may be more difficult to do –company culture.
Namely, all companies are different. Even those in the same industry and of the same stature. Simply put, all companies develop and promote a certain culture that can affect your future career there.
More precisely, you are looking for a company that looks to the future and that promotes such a culture.
For instance, you can find out if they encourage innovation and disruption within the company. You could find proof of this on their blog, for example. If one of their employees comes up with a great new practice or idea (even though it might be really left-field) and they are clearly complimentary of this accomplishment, then it is clear they value an innovative and inquisitive approach to work. Putting out new products and services is another indication that they are never settling for status quo and that they are always pushing forward.
You can also learn about a company's culture from the partnerships they have and the tools they use. For instance, a company that does not care about their employees' comfort or new trends will utilise Teamwork as their project management solution. A company that is future-bound and proactive will use Active Collab as a Teamwork alternative. And this is just one example of a company that cares about how they get things done.
Another indicator of a progressive company is if it is involved in charitable projects and socially-conscious activities that help their local community. The companies that will be very forthcoming and proud of this, as they well should be.
Closing Word
Recognising a great potential employer is definitely something job seekers should learn to do. It will help them avoid toxic companies and concentrate on those that have potential to become their home away from home. You can find great employers by conducting research during job search on company reviews and also take part in reviewing companies that you know of to help put this information out there. Take this quick survey to help rank companies in Kenya.